https://oily.life/katscorneressentiallysimple/wp-admin
Kathryn Yateman
May 16, 2019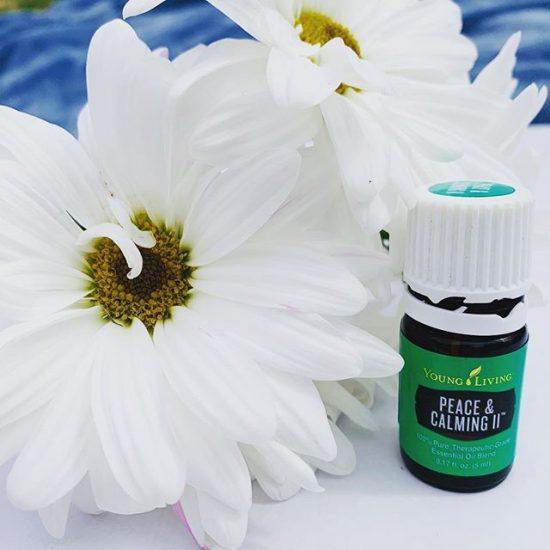 Some days you just don't quite feel like yourself.  Maybe a little down and blah anxious and you just don't know why.  Today is that day for me!  For years suffered from Anxiety and Depression which one day turned into a full blown spiral
And that's when I discovered Young Living and quality essential oil and supplements can do for the emotions!
Peace & Calming ll was formulated when the original was out of stock for a very long time because of supply restraints.  Many many people truly needed this blend to help them with things like ADD ADHD PTSD and in some cases Autism .  So yes Gary Young got busy and developed Peace and Calming ll  Now I personally love ll especially for daytime.  I really call this my "Happy Blend" and usually with extra drops of tangerine.  You simply can't help but to feel good with tangerine diffusing or applied!
Here is a break down of all of the oils in this blend.  Note that I am only listing the properties that pertain to this post and not even getting into medical or different uses!    I bet after looking at this list you'll be wanting your own bottle too!
Tangerine:  Promotes happiness, calming, helps with anxiety and nervousness.  A Lie University study found that citrus fragrances boosted immunity, induced relaxation, and reduced depression (Komori, et al., 1995)
Orange: Uplifting and antidepressant. Also used for insomnia and  a relaxant: Uplifting and antidepressant. Also used for insomnia and  a relaxant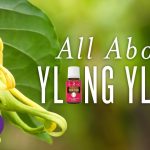 Ylang Ylang: Balances male-female energies, enhances spiritual attunement, combats anger, combats low self-esteem, increases focus of thoughts, filters out negative energy,restores confidence and peace!   Whew!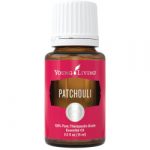 Patchouli:  A relaxant that clarifies thoughts,allowing the discarding of jealousies,obsessions,and insecurities.
Now here is where the two blends change.  The original has Blue Tansey  and ll has these additional oils in it which is why I think maybe why its more effective for me.
German Chamomile: Dispels anger, stabilizes emotions, and helps release emotions linked to the past.  Soothes and clears the mind.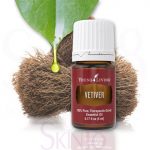 Vetiver: Pschologically grounding, calming, and stabilizing.  It helps us cope with stress and recover from emotional trauma.  Terry Friedmann, MD, found in preliminary clinical test that vetiver may be successful in the treatment of ADD and ADHD (Friedmann 2002)
    Cistus: Calming The Nerves,elevates the emotions
     Bergamot:  Relieves Anxiety:mood-lifting qualities also is  known for  its uses relieve agitation,depression,and insomnia.
Cassia:  Cassia oil is an effective antidepressant that has the power to bust stress, leaving the body feeling warm and tranquil. Cassia contains cinnamic aldehyde, a component that has been studied and is known to alleviate stress-induced behaviors and conditions. Stress and anxiety have a much bigger impact than most people think. They can influence every system of the body and wreak havoc on its daily functions, while chronic stress can kill your quality of life.     (Christine Ruggeri, CHHC 2018)
Davana: Relaxes the body. The essential oil of Davana relaxes contractions in muscles and blood vessels, while also having a relaxing effect on the brain and the nervous system, thus fighting anxiety, stress, depression, and anger. This helps you get a good sleep as well
Northern Lights Black Spruce : Like most woody oils, Black Spruce is grounding and stimulating at the same time. While it has a calming effect on a nervous, hyperactive individual, it energizes someone who is feeling lethargic and melancholic. The fresh, clean scent of Black Spruce breeds feelings of harmony and goodwill, and helps people get in touch with their true feelings by clearing emotional blocks.
Now you know why this is the ultimate "Happy Blend"  I diffuse, apply to my Chakras, and also have it in a roller bottle for when ever I just might need it!  This is also a great blend to use during times of meditation.   You know I never really knew what all was in this blend before untill  I looked everything up today!  Im really glad I did becuase  I learned alot about the emotional aspects of these oils and know even more amazed at why Gary Young put these oils together to create something really special for alot of us!
If you would like to talk to me more or even get yourself your own bottle of Peace & Calming ll, contact me here  http://katscorneressentiallysimple.com